RIMS Bulk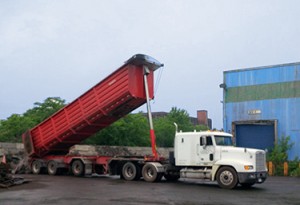 Based in Hamilton, Ontario RIMS Bulk is the leading transporter of dry Bulk products throughout Ontario, Quebec and the Northeastern United States.
With over 50 years in business, our team composed of management, operations and drivers utilizing modern equipment including state of the art aluminum and steel dump trailers as well as live bottom trailers and walking floor trailers are ready to service any of your Bulk transportation needs.
Trusted relationships with drivers, sub-contractors, and our staff creates seamless customer service in a fast paced environment. Our focus on safety, compliance and deliverable results is what separates us from other Bulk carriers.
Through the RIMS Bulk network we create opportunities and pass along cost savings to our customers. RIMS Bulk creates synergies by focussing on current market supply and demand changes.
Servicing the who's who of the industrial sector including steel mills, scrap processors, construction, aggregate and mining companies operating in Canada and the United States.
Our Passion is Scrap Metals
We are fully licensed, insured, certified and equipped to handle your inbound raw materials requirements in conjunction with your hazmat and non-hazmat wastes in whatever form they present themselves.
Certifications
RIMS Bulk is a bonded Canadian & United States Carrier, M.O.E. Approved, Hazmat Certified, ISO 9001 Certified and is able to provide maximum payload hauling.
While we are prepared to handle your needs throughout North America, our core focus is on the Eastern half of Canada, and American States bordering the Great Lakes such as Michigan, Wisconsin, Pennsylvania Ohio, Illinois and New York.